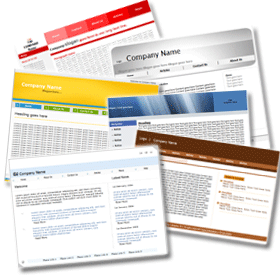 Welcome to Top Recommended Websites´s Blog!
First off, welcome and thank you very much for coming to TopRecommendedWebsites.com/blog and reading the blog posts and comments. In fact, here is your place and every time you visit this blog, you give value to it. I really appreciate that.
What is it all about?!
Well, I guess you have already wondered what this blog is all about. Really, what does it mean?!
"Top Recommended Websites"
Maybe it sounds strange, but it is not. This is only a simple blog like thousands of other web pages on the Internet. The goal is to offer some recommended websites that are considered top-rated resources. That´s it. And the ratings and reviews are just based on personal opinions.
Let me put it this way:
If you have been using the Internet for a while, chances are that you have so far heard and seen a lot of websites. If you surf the World Wide Web every day, you stumble upon some web pages that look interesting to you. You like them and maybe use them, maybe not. Whatever! But, what would you do, then?!
You would also recommend it to a friend even if you did not use it personally. You would just say that there is a website about that topic and it looks good and here is the link and bla…bla..bla.
Top Recommended Websites´s Blog has been created for this reason and its main purpose is to provide the information and tips about some high-quality websites on various subjects. It is not a kind of farm-link website only trying to offer some garbage links. The recommendations are based on personal points of view, but the author does his best to take some important factors into account, as well.
With that being said, it is too important for the owner of this blog to take advantage of the other´s opinions and reviews about the recommendations. Feel free and share your ideas and experiences about the written posts and leave your personal comments.
Legal Notice
Like I said before, this blog is just a personal blog. It is a platform for the author to talk about his opinions and reviews and offer his recommendations. It is not an Authority Resource and this blog and all of its content should not be intended as legal, investment, or accounting advice.
With that being said, every effort has been made on this blog to provide the correct information on various topics. But, neither the author nor the publisher of TopRecommendedWebsites.com/blog assumes any responsibilities for errors, omissions, or contradictory information contained on the entire website. The reader of this website assumes all responsibility for the use of these materials and information.
Hooshmand Moslemi and TopRecommendedWebsites.com, assumes no responsibility or liability whatsoever on behalf of any reader of these materials. Also, read the Disclaimer!
As mentioned before, feel free and share your personal points of view and post your comments. This blog is a place for You and Your Needs. So, welcome again to your Home!
Sincerely,
Hooshmand Moslemi
Subscribe by RSS
Subscribe by E-Mail